Ton Duc Thang University Newsletter March 2022
The Consulate General of Hungary visited and worked at Ton Duc Thang University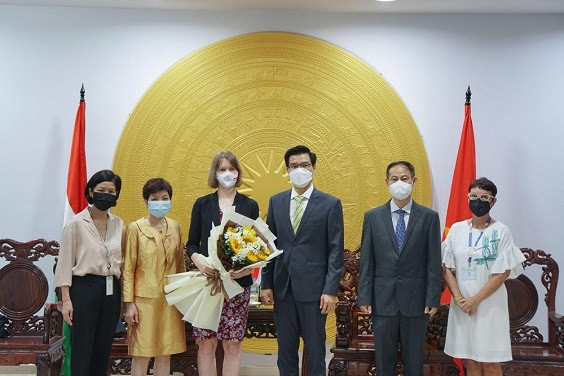 On the morning of March 18, 2022, Ms. Szilvia Szojka - Consul General, Ms. Tran Song Ha - Assistant Consul General of Hungary in Ho Chi Minh City. Ho Chi Minh visited and worked with Ton Duc Thang University (TDTU).
Ms. Szilvia Szojka is very excited to visit and work with the University. She expressed surprise at the achievements that TDTU has achieved and highly appreciated the potential for cooperation between the two sides. She hopes that the goals set out will be accomplished in small steps, which in turn develop into larger goals in the future. The Consul General said that he will always be ready to help, support and create favorable conditions for the development of TDTU.
Ton Duc Thang University cooperates with Hoa Sen Group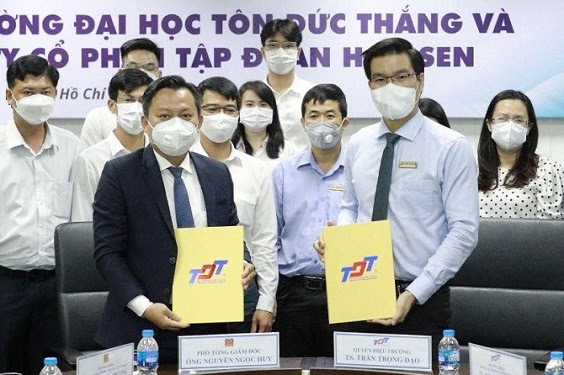 On the afternoon of March 11, 2022, Ton Duc Thang University (TDTU) and Hoa Sen Group Joint Stock Company (Hoa Sen) held a cooperation agreement signing ceremony.
According to the agreement, the two sides will cooperate in the fields of training and scientific research.
During the ceremony, Hoa Sen Group awarded scholarships worth 50 million VND to TDTU students who overcame difficulties and achieved good academic results.
3 more TDTU undergraduate training programs recognized by AUN-QA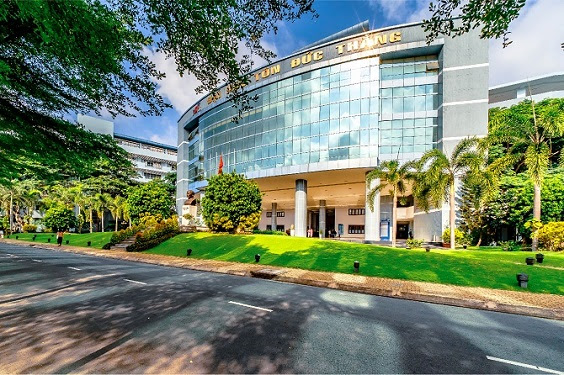 In September 2021, Ton Duc Thang University (TDTU) completed the evaluation of 3 undergraduate training programs according to the accreditation standards of the Organization for Quality Assurance of Southeast Asian Universities (AUN-QA). ), including: Architecture, Graphic Design, Labor Protection.
As a result, AUN-QA has recognized these training programs as meeting AUN-QA's accreditation standards. The recognition period is 5 years, from November 1, 2021 to October 31, 2026.
Investment Challenge - Investment Challenge 2021 finale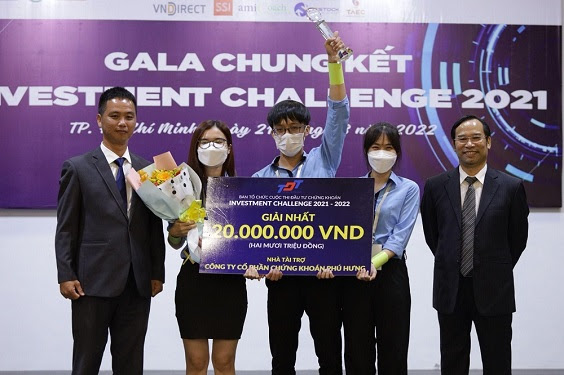 On the evening of March 21, 2022, the final gala of the Securities Investment Contest 2021 (Investment Challenge 2021) organized by the Faculty of Finance and Banking (TCNH), Ton Duc Thang University (TDTU) took place at the hall. 6B of the School.
Investment Challenge 2021 is an academic competition that attracts a large number of students nationwide, with more than 1,700 contestants from 70 universities registering.
Experiencing challenging competitions, three teams of BIF, R.U.N, and DFR were included in the Top 3 best teams of the Securities Investment Contest 2021.
No. 19, Nguyen Huu Tho Street, Tan Phong Ward, District 7, Ho Chi Minh City
www.tdtu.edu.vn | facebook.com/tonducthanguniversity | youtube.com/tdtuniversity
© Copyright 2021 - Ton Duc Thang University